Welcome!
What can we do for you?
VIP Marketing & Publishing LLC is a professional marketing company specializing in Promotional Products and Print Products, and Small Publications. Some of our popular products include brochures, business cards, t-shirts, caps, hoodies, coffee cups, water bottles, and more.
VIP Marketing & Publishing provides the most affordable services in the market and strive to provide 100% satisfaction to our clients. We are a family operated local small business dedicated to our fellow businesses, organizations, and community members.
Give us a call or email us to kick start your promotional needs.
Featured Item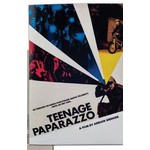 Video In Print Card - 2.4" or 4.3&q...
Video in Print engages the audience in a revolutionary way: your custom-printed traditional corporate marketing communication is amplified by an arresting video, synchronized with crystal-clear audio....

Signature Showrooms